Special Launch Price
Our time-limited offer to celebrate the launch of Wilco Radio

Earlybird Lifetime Deal
A special introductory launch offer for our newest members.
PAY ONCE, USE FOREVER
100% Lifetime access to Wilco Radio... pay once and use throughout your flying life, as much or as little as you want.

CAP413 COMPLIANT
Learn & practice official aviation radiotelephony, including aerodrome, enroute and emergency procedures.

SAVE £££s
Costs less than a single hour of tuition from a radiotelephony instructor, saving you time and money.

ALL LEVELS OF EXPERIENCE
Suitable for everyone, including trainee pilots, the newly qualified, and experienced pilots alike.

FRTOL PRACTICE
Perfect for practice and revision for FTROL Radiotelephony exam.

RT LIBRARY ACCESS
Full access to the aviation radiotelephony library keeps your skills sharp.

IMMEDIATE UPDATES
Procedures and guidance updated immediately when CAP413 changes.

FOR PILOTS, BY PILOTS
Interactive radiotelephony scripts written by the Senior FRTOL Examiner at the CAA.

FULLY CUSTOMISABLE
Practice with an interactive AI Bot, using ANY aircraft/aerodrome.

EXTRA RESOURCES
Member resources, downloads and tools to help you communicate like a pro.
Pay once, use forever
£49.00
£69.00
Save £20 with our time-limited
launch special offer.

Pay absolutely nothing until you're
ready to go Pro.
Terrified of using the radio whilst flying?
Wilco Radio is an innovative learning platform that will prepare you for the FRTOL (flight radio telephony operator licence).
It's also perfect for experienced pilots who want to fine-tune their RT skills.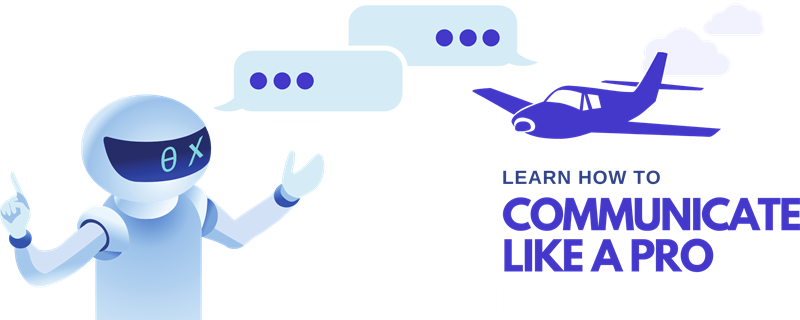 As close as you can get to the real thing
Learning Resources

Additional learning resources are also available, including tutorials, videos, and downloads to help you learn radiotelephony.

Flight Scenarios

Flight scenarios allow you to fly a full flight, incorporating a range of procedures, including departure, MATZ Transit, Mayday emergencies and joining procedures.

Member discounts

Exclusive offers and discounts from Wilco Radio and selected partners to save you money on radiotelephony equipment.
Wilco Radio lets you customise each procedure so that you can use your own aircraft callsign, your departure airfield, and arrival aerodrome to give you an unrivalled realistic learning experience.
The additional option of including emergency procedures (such as engine failure) allows you to practice and experience situations where effective radiotelephony skills can save the day.
We'll also work closely with reputable partners to bring you discounts, offers and irresistable products that will help you to make your radiotelephony an enjoyable experience.
Wilco Radio is the perfect platform to perfect your radio skills and prepare yourself for the FRTOL examination.
Ready to get started?
Start your free trial today.